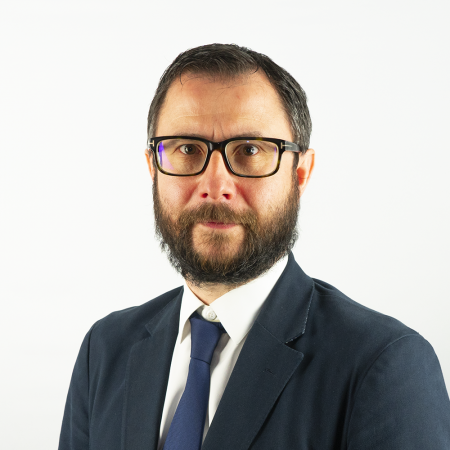 Theology and education for ministry are not simply academic pursuits. They involve the entire person, not just the intellect. At St Vladimir's Seminary, academic study is important, just as it is at any institution of higher learning. But an Orthodox theological education is more than that. Indeed, there are several interrelated components to a theological education that are necessary to train future leaders and servants of the Church. Yet before these can even be identified, we must acknowledge a fundamental reality: there is no formula for what it takes to train a successful and faithful minister of the Church....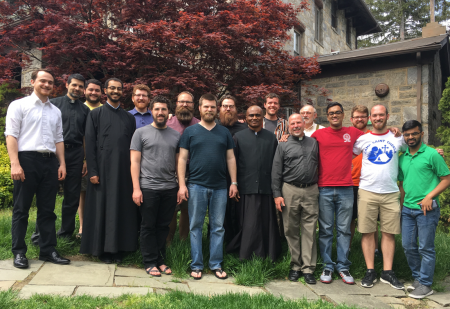 Clinical Pastoral Education
Clinical Pastoral Education through St. Vladimir's Seminary consists of a minimum of 400 hours accredited by the Association for Clinical Pastoral Education, Inc., the gold standard in spiritual care and education.
Georges Florovsky Library
The mission of the Library at St. Vladimir's Seminary is to serve the needs of the faculty and students of the seminary, and the worldwide scholarly community as well. It represents one of the major assets of the seminary as an institution of higher learning. Users are encouraged to consult the Library Guide for information about borrowing policies.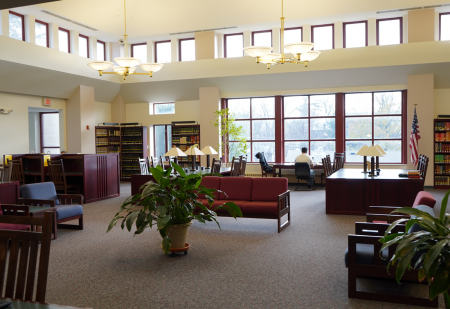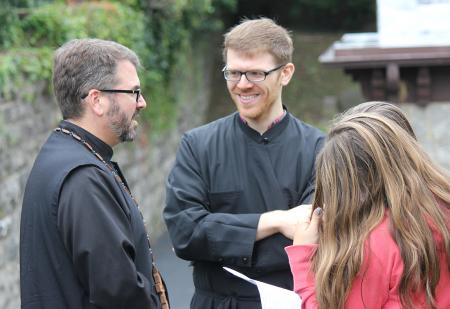 Faculty
The diverse, pan-Orthodox group of professors and lecturers at St. Vladimir's deliver instruction of high academic standards, grounded in the theology, tradition, and worship of the Church, and engaged with needs and issues facing today's Orthodox Christians. These instructors are recruited by St. Vladimir's not only for their distinguished scholarship and achievements but also for their ability to teach and guide seminarians.
Visiting Scholars
St. Vladimir's Seminary welcomes visiting scholars for short-term visits and extended stays to conduct research in The Father Georges Florovsky Library and meet with members of the faculty, if requested. The Florovsky Library currently holds approximately 200,000 volumes and receives over 330 periodicals. This collection is considered one of the richest resources available on the North American continent for research on Eastern Christianity.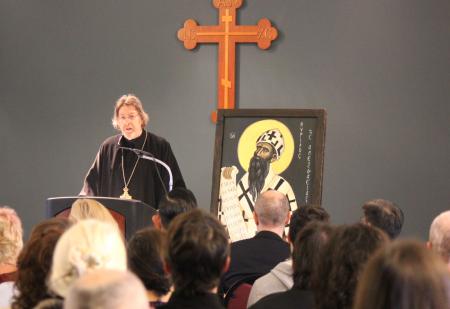 Office of the Registrar
Find contact numbers, electronic forums, student guidelines, and links to the academic catalog, academic calendar, class schedules, registration, transcripts, as well as all other pertinent information for admitted students. 
Calendars & Schedules
Find a complete schedule of all of the academic events that occur during an academic year.
Find class schedules for residential and hybrid degree programs and an explanation of course numbers.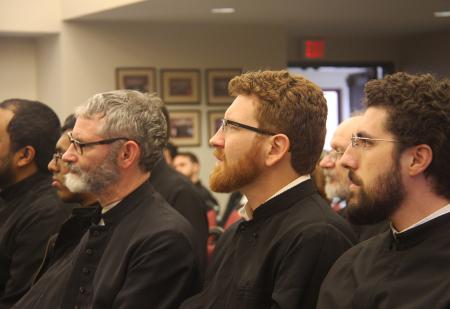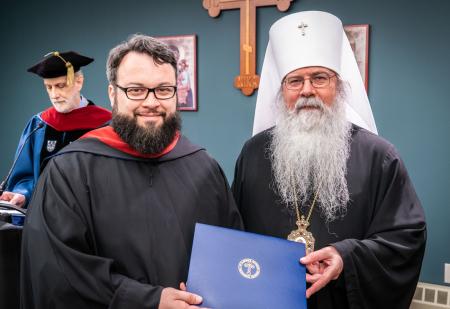 Commencement
The Trustees, Faculty, and Students of
St. Vladimir's Orthodox Theological Seminary request the honor of your presence at the
Commencement of the Class of 2023 on Saturday, May 20
1:00 p.m. Prayer of Thanksgiving in Three Hierarchs Chapel
1:30 p.m. Commencement Exercises