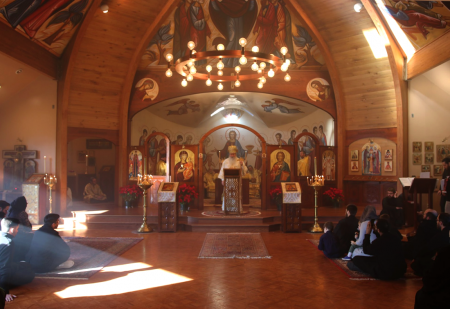 We hope you will be numbered among those Orthodox Christians who live in community with us — a rare and challenging opportunity. 
One of the enriching qualities of St Vladimir's is the diversity of our students: we are single and married, male and female, fresh out of college and coming from established careers, and from many Orthodox jurisdictions in the U.S. and abroad. We are united by our common desire to be formed and shaped for service in Christ's Church.
Chapel Schedule
View a calendar of services held at St. Vladimir's Three Hierarchs Chapel. During the academic year, seminarians participate in twice-daily services during weekdays in non-fasting seasons (Matins and Vespers) and thrice-daily services during weekdays in fasting seasons (Matins, Vespers, and Compline). Our worship also includes Saturday evening Vigil and Sunday morning Divine Liturgy, as well as special festal and Lenten celebrations.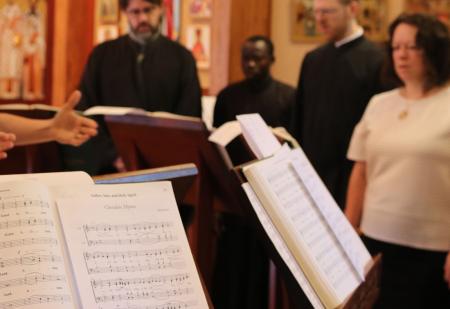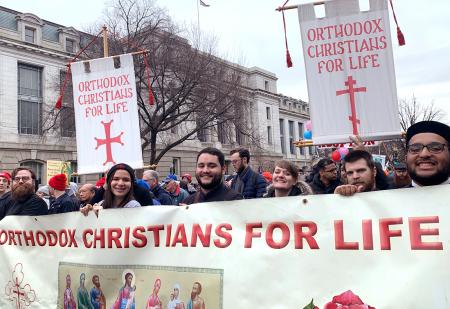 Student Council & Interest Groups
The Student Council at St. Vladimir's encourages student participation in campus life and facilitates communication in the seminary community. Additionally, the Council and student interest groups on campus encourage further study, fellowship, activities and events, and outreach through designated projects, charities, and causes.
Women's Fellowship
There are two organized groups on campus offering a wide range of programs and activities for seminarian wives, women students, and other community members.