Image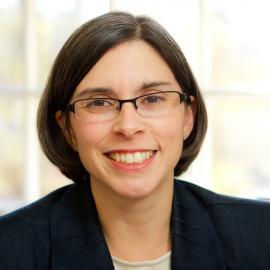 Dr. Ana S. Iltis
Dr. Ana S. Iltis studied philosophy at Rice University with Dr. H. Tristram Engelhardt, Jr. She has been working on both secular and Christian approaches to bioethics throughout her career, and she is an active teacher and scholar with a passion for integrating theory and practice in bioethics. Dr. Iltis serves as associate editor of Christian Bioethics, associate editor of The Journal of Medicine and Philosophy, and co-editor of Narrative Inquiry in Bioethics.
Educational Background
B.A. in Philosophy and B.A. in Honors (Interdisciplinary Arts and Sciences), Villanova University
M.A. in Philosophy, Rice University
Ph.D. in Philosophy, Rice University
Teaching Interests
Bioethics
Christian Bioethics
Current Projects and Research Interests
Dr. Iltis has published widely in bioethics, serves on several National Institutes of Health data safety monitoring boards, and holds a wide range of editorial positions.
Recent Courses Taught at SVOTS
Bioethics for Ministry (Ethics 530)
Selected Publications
"Suicidality, Depression and the FDA: Health Inequities and the Ethical Conduct of Research," Journal of Clinical Psychiatry, 2020, volume 81, number 2: 19m13050. Authors: Ana Iltis, Vaughn McCall, Riyan Deria. doi: 10.4088/JCP.19m13050.
"Variation of ApoL1 Testing Practices Among Transplant Centers," Progress in Transplantation, 2019, volume 30, number 1, pages 22-28.. Authors: Tristan McIntosh, Sumit Mohan, Deirdre Sawinski, Ana Iltis, James DuBois. https://doi.org/10.1177/1526924819892917
"APOL1 Genetic Testing in Living Kidney Transplant Donors," American Journal of Kidney Disease, 2019, volume 74, number 4, pages 538-543. Authors: Sumit Mohan, Ana Iltis, Deirdre Sawinski, James M. DuBois. doi: 10.1053/j.ajkd.2019.02.007
"Bioethics and Human Flourishing: Christian Wisdom in a Secular Age," Christian Bioethics, 2019, volume 25, Issue 2, pages 145–153.
Recent Conference Presentations and Activities
Health Disparities and Transplant Genomics, Transplant Genomics: Ethics of Research and Clinical Applications, New York University, January 27, 2021
Ethical Issues in Pregnancy and Kidney Failure, American Society for Nephrology (Virtual), October 24, 2020
Ethical Issues in Organ Transplantation, The X National Transplant Congress, Moscow, Russia (Virtual), October 6, 2020.
'False Hope Amid the Exuberance of Discovery: Research Ethics in the Time of COVID,' Panelist, May 26, 2020, Seaton Hall University.
The Role of Religion in Health Care, Western Michigan Heath Care Ethics Conference, Grand Valley State University, Keynote Address, February 22, 2021.
Recent Awards
The Engelhardt Award, The Ohio State University, May 16, 2019
Undergraduate Research and Creative Arts Award for Undergraduate Mentoring, Wake Forest University, 2015